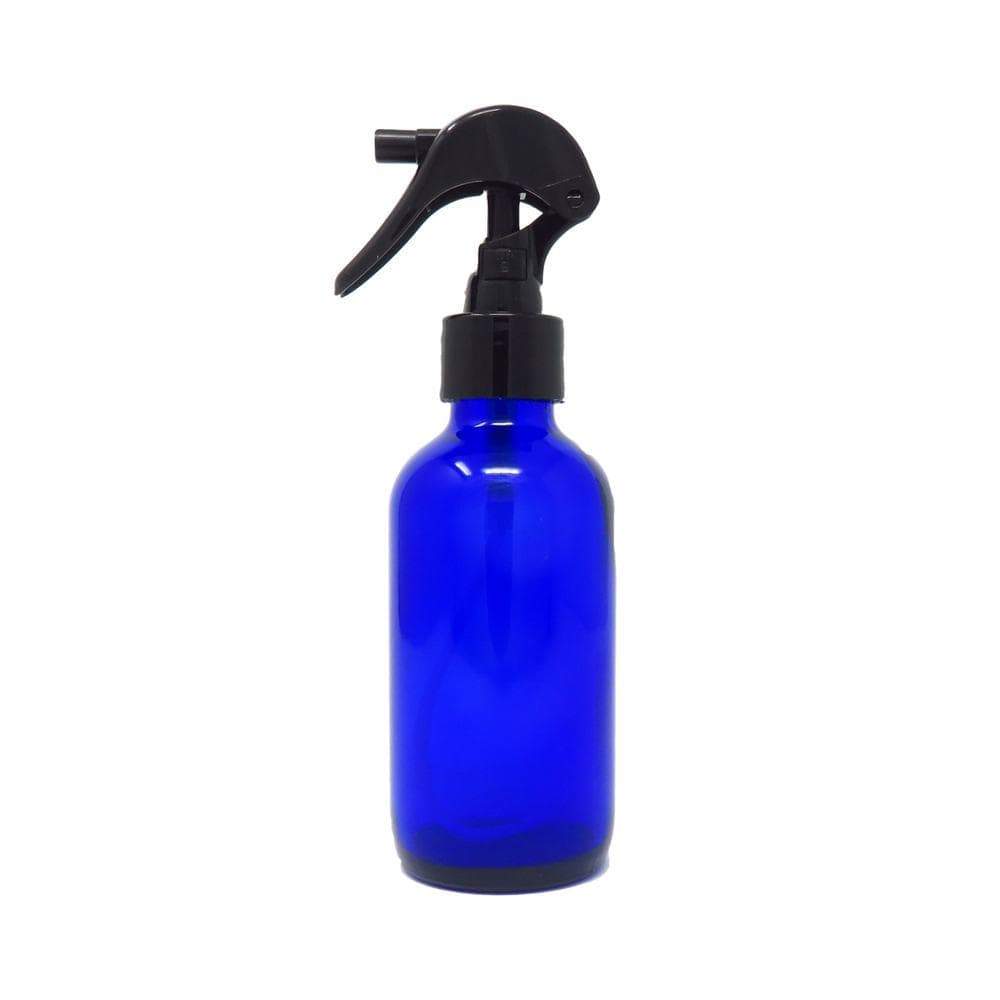 Cobalt Blue Glass Bottle With Trigger Sprayer 4 oz
---
In stock, ready to ship

Inventory on the way
These beautiful cobalt blue spray bottles are perfect for mixing essential oils with distilled water and the trigger sprayer is easy to use with a locking mechanism. The cobalt blue helps to protect essential oils from UV light. 
A great sprayer for touch up sprays on your dog, dog's bedding, carpets, room freshening, and more.
Quantity: 1 - 4 oz blue glass bottle with trigger sprayer
Directions:  Measure the tube and allow room for the tube to curl in the bottom of the bottle and then cut at a 45° angle. Add your solutions. Screw spray top securely onto bottle.
Volume: 4 fl. oz. (120 mL)
Note: Carrier oils and essential oils can clog spray mechanisms. If the spray top becomes stiff or hard to use, remove it from the bottle, place the bottom of the tube in warm water with some 4-Legger dog shampoo and allow it to sit for 5 minutes. Then, pump the trigger a few times until it begins to work again. Rinse the spray top in clear water and continue to spray until the sprayer is empty, clean, and easy to trigger. Allow to dry and use.